We help you understand risk in your business and show you how to put a plan In place.
Having a clear understanding of the probability and impact of business risk can help you manage it efficiently. An incomplete assessment of your business may leave you unnecessarily exposed to hidden or underestimated issues or problems.
Our services can help you to achieve key outcomes from Business goals to future direction. Current systems you have in place and if they work for you. Regulatory compliance for industries you're in or wanting to go into.
Risk Topics We Cover For Your Business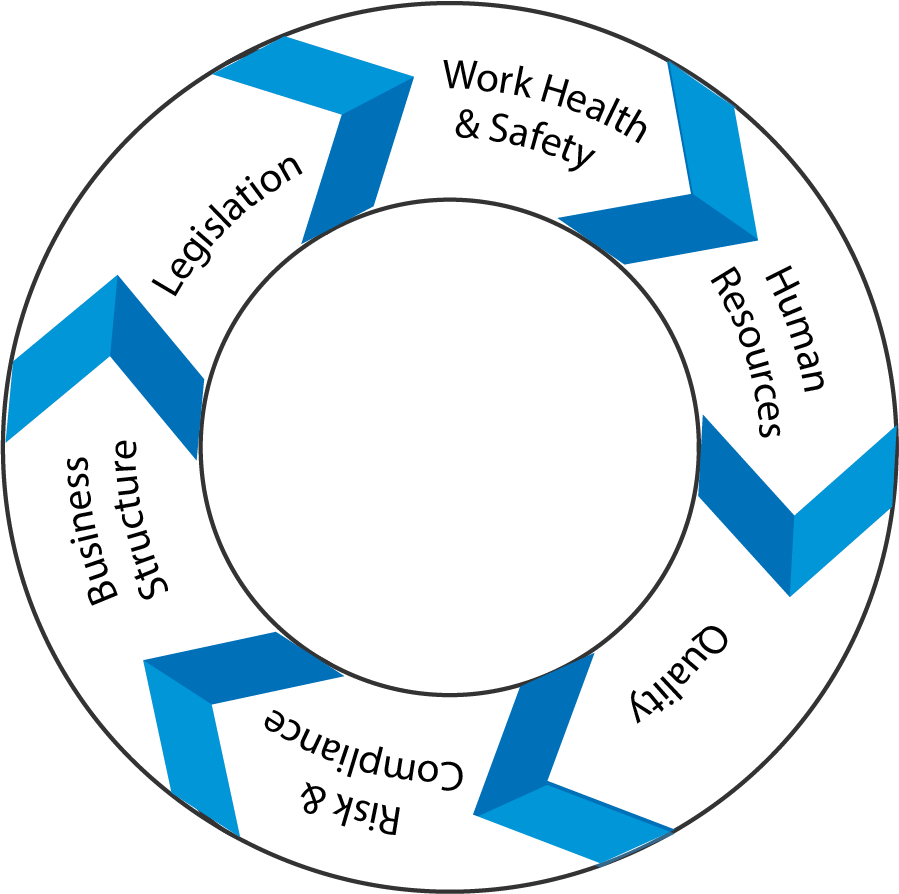 Industries you are targeting.
Your client base (different risk versus legislation).
What structure is high risk to your business.
Business continuity plans.
QA, Enviro & HR.
Company structure.
Trading company or companies.
Trusts set up for asset protection.
Trading names.
WHS & HSEQ.
Training.
Insurance
Compliance for industries you're in and new laws.
Correct agreements and or awards.
Minimums around fair work requirements.
Visa card holders.
Labour hire.
Are you covered for the work you do.
We know you're busy, so we've made it convenient and easy
There's certainly a lot of freedom when you run your own business, but there's also a lot you need to know and be on top of. Did you know, all business carries a certain amount of risk, and that most professionals you already talk to, will not advise you about this risk?
Our Business Health Check is specifically designed to help you discover risks your business carries, we also show you how you can put steps in pace to protect you and your business, so you can relax and get back to work.
Call 1300 395 583 for our Business Health Check team.
66 Denham Street
Rockhampton Queensland
---
PO Box 8500
Allenstown, QLD 4700
No matter where you are in or what Industry you are in, CROSS Asia Pacific through its different divisions, will be there to support you with our business continuity, safety-management, accident prevention and emergency-response services.